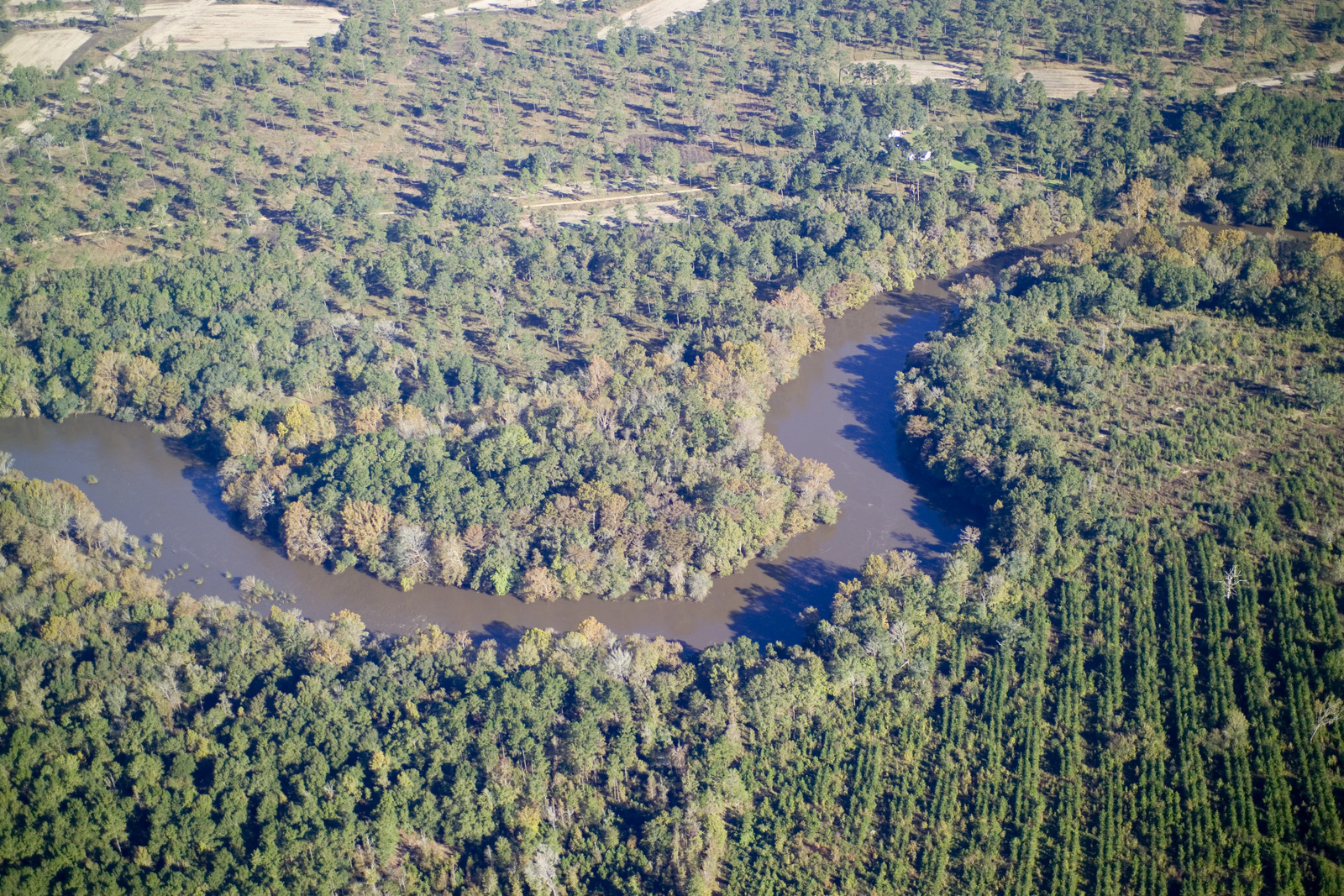 GA-FIT is working with Georgia farmers in the Flint River Basin to build our capacity to respond to drought in a manner that sustains our regional economy and our natural systems.
Water Sustains Us
In Southwest Georgia, water is the foundation for unique natural systems and a robust agricultural economy. Water from the region's rivers and aquifers is abundant in most years and supports farmers with irrigation water and unique aquatic species with habitat conditions that they depend upon for survival. Irrigation has supported this region in becoming one of the most highly productive agricultural regions in the United States. However, in some years, drought has led to water scarcity, reduced stream flows, and lowered aquifer storage and created threatening conditions for the farm economy as well as for the region's most sensitive and rare species.
Farmers Use Water Efficiently
At the center of Southwest Georgia's agricultural economy, the Flint River Basin has faced severe water constraints in recent periods of drought. This region has significant irrigated acreage and an agricultural community that is economically dependent on the availability of water from the region's streams and aquifers. Over 90% of farmers in the Flint River Basin have installed efficient low-pressure irrigation systems, and over 70% have adopted drop nozzles, which further increase efficiency.
But Streamflows Have Dipped to Historic Lows During Recent Droughts
During recent droughts, in-stream flows in the Flint River Basin have dropped to extremely low levels and threatened the availability of water for aquatic habitat and for use by farmers and communities downstream. During the 2011-2012 drought, for example, flows reached historic lows.
Recent Research Points Us to a Potential Solution
Work conducted by scientists at the Jones Center at Ichauway under a grant from The Nature Conservancy indicates that relatively modest reductions in irrigation water withdrawals during times of severe drought in the Ichawaynochaway Creek, a tributary to the Flint River, would result in ecologically significant increases in stream flow. This project seeks to intervene at that point of impact by focusing on incentives to reduce water use impacts on instream flows during severe drought. By doing so, we can attain benefits for endangered species and water users when water is most scarce – and most needed.
GA-FIT Uses New Tools to Restore Flows
Given the uncertainty created by recent droughts and interstate water litigation, the farmers of Southwest Georgia are ready to explore and support new ideas that will effectively provide for economically and environmentally sustainable outcomes in the region. GA-FIT is implementing several projects to restore flows for aquatic habitats while addressing water security for farmers in the region.
The project is advised by stakeholders from the region who are committed to sustaining farmers and stream flows. An advisory board meets quarterly to review plans, assess activities, and interpret findings. The members provide the project team with diverse perspectives and experiences that ground the project in real world conditions and support success.
GA-FIT Projects
GA-FIT includes several projects. The Incentive Auction for Voluntary Irrigation Suspenion is piloting new tools for voluntary irrigation suspension during drought.  Drought SWAP is providing  alternative deep aquifer water sources for surface water users to use during drought in the Flint River Basin. A Habitat Conservation Plan for freshwater mussels will protect endangered and threatened species in our rivers and streams while supporting agricultural water use and the regional economy.  Additional new projects are indevelopment.  Check back for updates. You can read about GA-FIT activities in the Project Updates section of this website.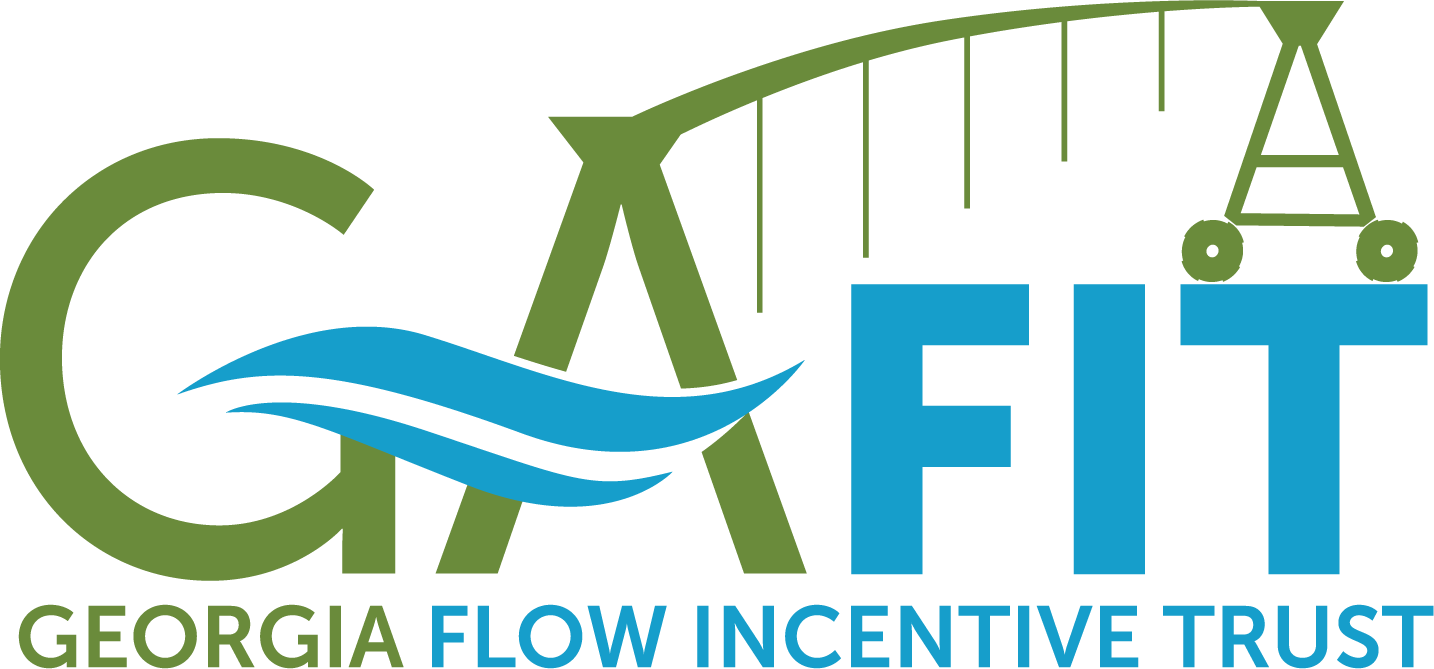 GA-FIT is made possible through the generous support of the Robert W. Woodruff Foundation and a grant from the Governor's Office of Planning and Budget via allocations established from the American Recovery Plan Act for infrastructure development.